We provide thoroughly enjoyable weekend breaks with a difference. We offer a unique wine tasting and dining experience in one of the finest country houses in the wonderful Herefordshire countryside.
Kentchurch Court
Our weekends take place at Kentchurch Court, a magnificent old building dripping with character  having nestled for centuries in the shadow of the lovely, remote, bracken clad Garway Hill in one of the most tranquil parts of Herefordshire.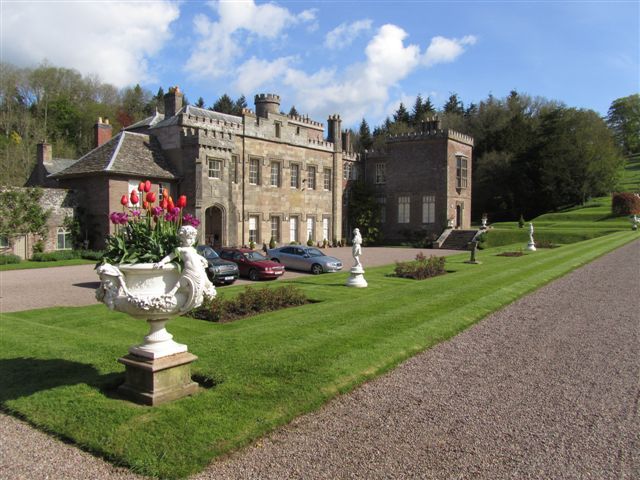 The Terrace Room, where we hold our wine tastings, is long and elegant with a massive log fire, an ancient piano and subtle lighting. Afterwards there is the library and billiard room giving plenty of opportunity to relax and converse with a cue and a glass of Port. Kentchurch, with its beautiful and secluded location, mellow stone, antique furniture and family portraits is a truly memorable experience. Kentchurch Court can accommodate groups of between eight and twelve people.
Friday
A typical weekend starts on Friday at around 7.00 pm with a glass of Champagne. A mouth wateringly tasty four course dinner follows Jon's tutored tasting featuring a handpicked selection of about a dozen delicious wines from different grapes, regions, and vintages. The evening is pleasantly rounded off with liberal quantities of Port.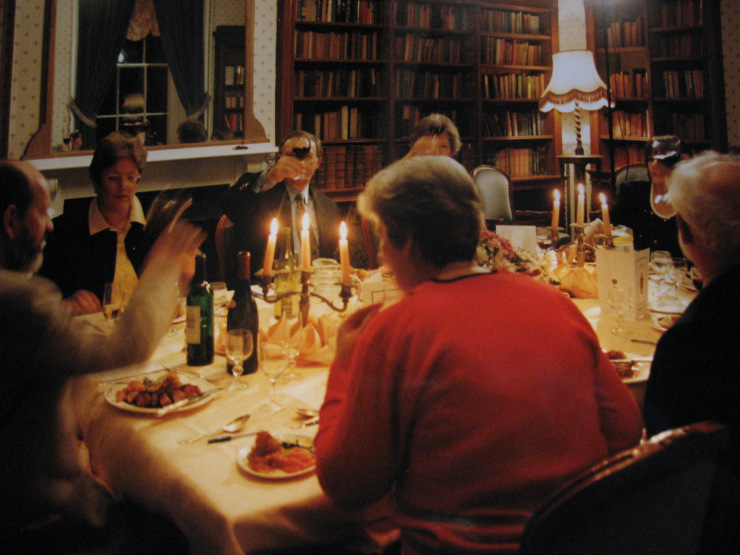 Saturday
Start with an English or Continental breakfast. A local walk (3 to 5 miles) can be pre-booked with Heather, including a commentary on local history as she goes, and on to a pub suitably placed along the way for lunch. Guests return ready for another humorous and informative tasting, again featuring a dozen carefully selected wines, before dinner.
Sunday
After a leisurely breakfast, depart for home perhaps taking in a pretty village, ancient church or crumbling castle on the way.
Wine and Walking Break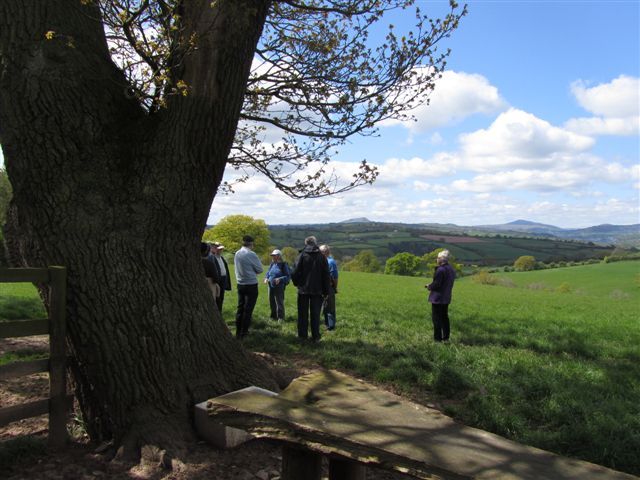 These are available for groups of 10 – 12 people and take place at Kentchurch Court.
You will arrive on Saturday afternoon to enjoy a stroll around the grounds and see the estate's deer herd peacefully grazing on the slopes.
After a refreshing glass of bubbles a tasting of ten hand- picked wines begins at 7 p.m. and continues until dinner is served in the historic dining room at 8.30. Port and coffee are served after dinner in the Terrace Room.
After a full English breakfast, Heather, a published local historian who appeared at the Hay Festival, will lead a circular and interpretive walk for between 3 and 5 miles. The route will follow paths and tracks, past interesting sites through beautiful undulating countryside, with a lunch stop at a small country pub, price not included, to finish.
Inclusive cost per person is £195.00.
Group tastings
If you prefer something a little simpler (and cheaper) our group tasting sessions may be for you.
---
What the press say about us
Tastings, good country dinners, evenings indulging in conversation and port. – Daily Mail
For those who want to know more about wine in a comfortable and relaxing way. – House and Garden
A love affair with wine has blest Jon with a nose and palate more subtle than a leg-spinners wrist. He has the wit to transmit his enthusiasm without wine snobbery, a rare accomplishment. – Weekend Telegraph
Wine tastings on an intimate scale interspersed with good country dinners and sightseeing in the beautiful Wye Valley. – Ideal Home
Lap up a little wine, learning about it as you pour it down. Jon Hurley, writer and lecturer on wine, calls it a Wineweekend. – Telegraph Colour Magazine
Good food and drink are amiable companions in the dead days of winter. Informal Wineweekends are held throughout the year. – The Guardian
If sight of a wine list sends you under the table in shame at your ignorance, try one of Jon Hurley's Wineweekends, spent not in a chilly damp cellar, but in an old house with home grown foods and fine wines. – Cosmopolitan
… and a few satisfied Wineweekenders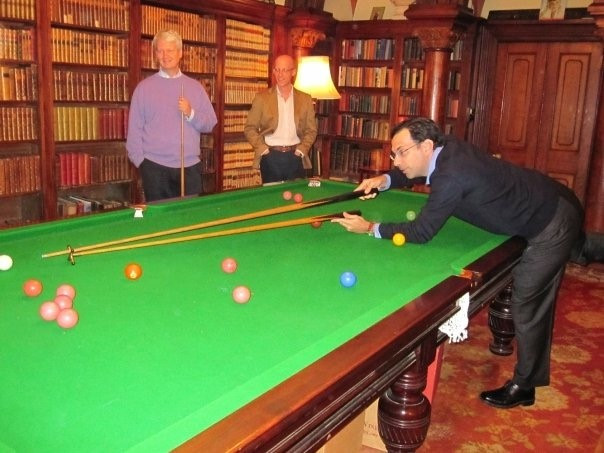 Brilliant! That's the only word I can think of to describe last weekend. – DH, North Humberside
I thought I would just write to say how much we enjoyed the Wineweekend. The atmosphere was very much of a house party and I think all of the guests were very sociable which made it pass all too quickly. – G, Maidenhead
The wine, walking and company were all superb and exceeded our expectations. – G and J, East Yorkshire
We enjoyed ourselves enormously, also very much appreciated your guidance in taking us further into the wonderful world of wine. There is little doubt that we will wish to repeat the experience and introduce our friends. – DP, Surrey
We all thoroughly enjoyed the weekend, not to mention the wine! What a place (Kentchurch Court)! A great experience. – NH, West Sussex
Just a quick note to thank you for a fantastic "Wineweekend". Everybody very much enjoyed your words about the wines (and other things!) and the wines themselves and the weekend was made even better by the great weather and scenery. Returning to London was somewhat depressing…. – R & C, London
The range of wines was chosen to perfection. Years of experience were obvious and we were all very relieved to see the regular drinking has no adverse effects on one's health! The meal was excellent, and even the choice of cheese had obviously been carefully thought out. – SP-L, Herefordshire